Greeting for 2021 Kyo-suzume Culture and Tourism 
2021 Kyo-Suzume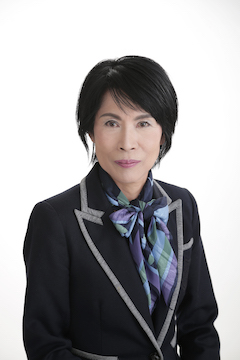 It has already been 20 years since we started the activities of Kyosuzume. My longing for Kyoto continues even more. Thanks to everyone who supported this activity. We would like to express our sincere gratitude for being able to continue communicating to this day. As you say, "longing is the start of learning," longing for Kyoto is the starting point for the founding of Kyo-Suzume. My biological mother was born and grew up in Mainland China, and my mother-in-law was born and grew up in Washington, USA, and both returned to Japan after the outbreak of World War II. I was born and grew up in Shimogyo Ward, Rakuchu, but I am not a Kyoto citizen who has been recognized as a Kyoto citizen for 100 years and three generations. That's why I longed for Kyoto and wanted to know more.
The natural life of people born and grew up in this area of Kyoto is disappearing, but it is still full of charm. Every morning, take a maroon-colored Hankyu train to see Kitayama and Nishiyama in the distance, and you will feel at ease I enjoy the color of the mountains I saw in the morning and the green of the mountains in the evening subtly different from the colors of Aoyagi and Wasabi depending on the weather. This is the atmosphere of Kyoto.
The colors of the mountains that I see every day 365 days a year are slightly different, and they taught me the seasons. We will realize "Kyoto, a city where we can enrich our mind and change our spirit just by being there."
The Kamo River and Katsura River seen from the mountainside. The mountainside seen from the riverside is also a walking path for resetting our mind. Professor Yasunari Kawabata also said, "The city where you can't see the mountains is not Kyoto." From the office near Karasuma Shijo, we can see Higashiyama from between the buildings.
From February 1st, the 4th "Love Letter to Kyoto" open call for participants will start. This time under Corona, we will open "Koibumi Hiroba to Kyoto", and we will add the newly opened "Love Letter from Kyoto" and send a love letter from people who have a appeal feeling for Kyoto. Everyone's feelings for Kyoto support the culture and the next culture.
I hope you will love and enjoy Kyoto by writing "Love Letters for Kyoto" during your staying at home. First of all, I hope that you will regain your time and bring happiness for a moment so that you can connect with Kyoto with that feeling And enrich your heart as much as possible. Please visit Kyoto after the corona and come in contact with Kyoto. We are looking forward to your application for "Love Letter to Kyoto".
Kyo-suzume Culture and Tourism
President Yoshie Doi
Item・Year
Activity details

After graduate the university ,worked for Private enterprise as

operations working on editing company newsletter and then left work for wedding and nursing care for five years.

I decided my life plan myself to be able to break the life.
At the same time as my daughter's middle school entrance I will be a first grader of Matsushita Seikei Juku (Kyoto Seikei Juku) and study social issues in Kyoto.
I established Yuyusha-Kyosuzume at 2001 and we had over 100 course for seventeen years such as craftsman's education how to educate their technique, field work , culture and history

2004〜

Lecture for NHK culture center

2013〜
2016

Film "Koto : Old town"
Producer & Coordinator

Book many copyrighted work

2003
Publication Japanese Magazine
2009
Publication Japanese Magazine
2012

Publication

 

Japanese

 

Magazine

2013

Publication

 

Japanese

 

Magazine

2007
Kyoto prefecture
2008
Kyoto city
2008
Kyoto city
2011
KYODO NEWS

Primary administrative committee

Administrative

Tourism
International exchange Landscape Committee