Greeting for starting Kyo-suzume Culture and Tourism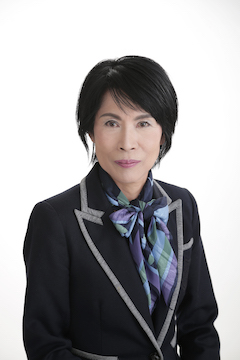 We have been opened Kyo-suzume school over 100 times and did the event from 2001, Yuyusha Kyo-suzume had sent out the activity "discover and disseminate cultural heritage surrounding our lives." In the activities of Kyo-suzume, we organized the "Kyo-suzume school" at the field site and held over 100 Kyo-suzume schools from 2001 to 2017
We have carried out events for support of afflicted areas, two public recruitment projects for "Love Story to Kyoto". In 2018 we will restart as Kyo-suzume Culture and Tourism in order to further ability to send information.
We will continue to appreciate the cultures that appreciate the great nature that is the origin of the Japanese spirit, and activities that cause attachment to Kyoto.
According to Maluro's phrase "Culture is a device to make human beings", Kyoto which made use of the intellectual heritage of a thousand years is also "a city where the heart becomes rich and it turns into energy" I believe. It was the center of Japanese culture as the capital for 1074 years. There is profundity in the culture and history of living.
You can also acquire the human power · wisdom and knowledge which is said to be " watch and learn, hear and learn, look and learn" which is the essence of Kyoto's education. Let's explore "You do not know Kyoto" with everyone.
From now on, Kyo-suzume wishes to visit Kyoto with all of you. Please, thank you again for your continued patronage.
Kyo-suzume Culture and Tourism
President Yoshie Doi
Item・Year
Activity details

After graduate the university ,worked for Private enterprise as

operations working on editing company newsletter and then left work for wedding and nursing care for five years.

I decided my life plan myself to be able to break the life.
At the same time as my daughter's middle school entrance I will be a first grader of Matsushita Seikei Juku (Kyoto Seikei Juku) and study social issues in Kyoto.
I established Yuyusha-Kyosuzume at 2001 and we had over 100 course for seventeen years such as craftsman's education how to educate their technique, field work , culture and history

2004〜

Lecture for NHK culture center

2013〜
2016

Film "Koto : Old town"
Producer & Coordinator

Book many copyrighted work

2003
Publication Japanese Magazine
2009
Publication Japanese Magazine
2012

Publication

 

Japanese

 

Magazine

2013

Publication

 

Japanese

 

Magazine

2007
Kyoto prefecture
2008
Kyoto city
2008
Kyoto city
2011
KYODO NEWS

Primary administrative committee

Administrative

Tourism
International exchange Landscape Committee