Memories of the Love letter to Kyoto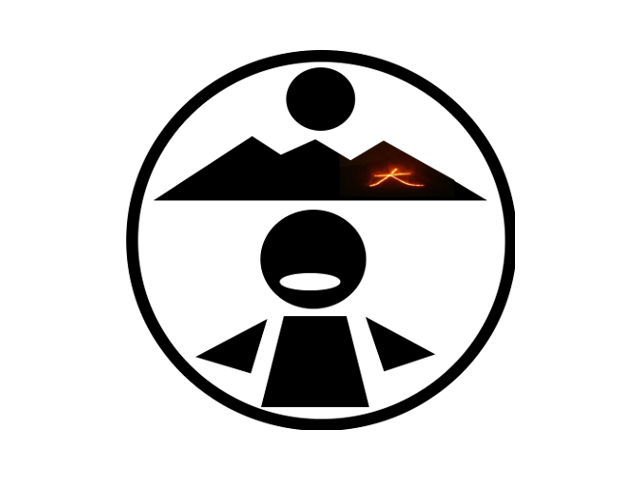 30-Nov-18
Kyo-suzume school Course "Kyoto Soil story" A social gatering
We are starting up our HP now and remembering of the impressed events. I thought that I wanted to touch on the event about the unforgettable lecture still being impressive even now that the time has passed. I will introduce the lecture by Hayao Kawai (Commissioner of the Agency of Cultural Affairs at the time) who gave the excursion to the Kyo-suzume school in 2004, which has just started Kyo-suzume "Living itself is a culture, its sanctuary is Kyoto.". In 2004, lecture of 'Kyoto Soil Story, Soil and Heart' was easy to understand, and he was received a lot of questions. The Culture was explained that "there are as many as definition of culture also as scholars". Professor Kawai saw the activities of Kyo-suzume, and then he came to our site with having his expectations.
The earth's indigenous people (Native American) standing on the ground and sitting on the ground and sitting on a big tree, living with the earth. In Greek mythus Mother Earth is shaking so it seems that earthquake is said to be a mother sway. There was a fresh sound and the earthquake damage was still not direct at that time, but there was a fresh sound that captured the earthquake mysteriously since ancient times.
At the social gathering after the end of the course, he saw the 5 minutes short movie of " The love story of old couple" that is a picture starring Kurizuka-san of our member and then promising to visit the Kyoto cinema at a later date. In addition, when I subsequently reported the case of cultural tourism at the Ministry of Culture and Tourism in the MITI, there were Professor Kawai among ten conference members and after conference I got various advice for Kyo-suzume future activity from him . When asked the judge chairperson of "The love letter to Kyoto", he told that "I can not become a chief of the civilian chief of the Commissioner of the Agency for Cultural Affairs" and I had decided to carry out the "The love letter to Kyoto" after his retirement. Unfortunately, afterwards, he died and never realized the inauguration of the chairman of the judging committee.
The end of document
30-Nov-18

Kyo-suzume Culture and Tourism